Wendt Corporation aims to accelerate its global expansion with two new appointments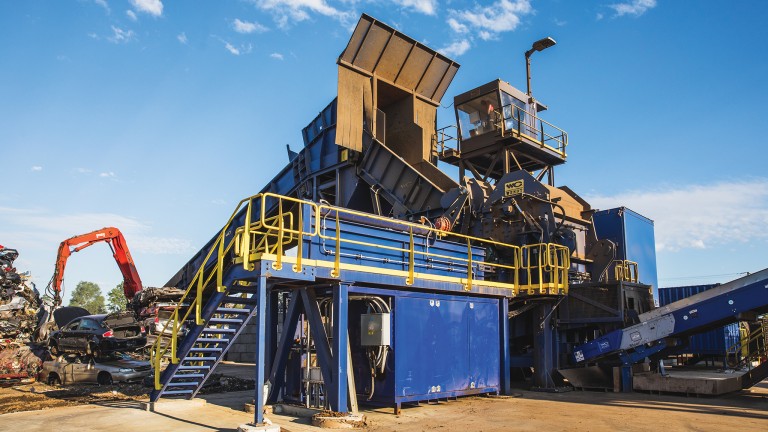 Wendt Corporation has appointed new international management to strengthen its global expansion efforts, improve its competitive positioning and focus on new global markets. Expansion plans are supported by an internal promotion of Ethan Willard to global director of business development and the hiring of industry veteran Dennis Law.
In his new role, Willard will lead the business development of Wendt's product line and oversee the company's entry into new markets. He will provide leadership and structure to an experienced team of business development professionals. This team establishes performance specifications to ensure that Wendt's equipment meets and exceeds customer expectations. Willard spent his 10-year career with Wendt in a variety of roles, including sales engineer and crusher business development manager. He led the discovery, sale and execution of automotive and aluminum shredder plants while pioneering efforts in the development and implementation of automatic shredder emissions control systems.
Wendt has experienced record sales growth over the past five years. Two of Wendt's longest-serving employees, William Close and Mike Woodward, who each have more than 30 years with the company, will also join the business development team. This will merge Wendt's core shredding and splitting specializations into one team. The team's invaluable experience and knowledge will lay the foundation for global expansion while helping to develop Wendt's next generation of application engineers.
"Wendt is well positioned for exponential growth internationally and I am excited to lead the expansion efforts," said Willard. "Our shredding and separation technologies have generated an influx of interest, and we have a tremendous opportunity to deliver our innovative plants and technologies around the world that are helping to pave the way to a sustainable future. We will look to maintain our leadership position while leveraging our new team and trusted partners to grow our global footprint."
To further support international expansion, Wendt has hired Dennis Law who will hold the Global Business Development title. Law will be responsible for ensuring the company has the right strategy to compete outside of North America and enter new markets in Europe and Asia. Based in Germany, Law will specialize in developing international markets within the waste recycling industry while strengthening existing relationships with customers and partners. A veteran of the recycling industry, Law comes to Wendt with over 17 years of experience. As a business development manager, he held senior positions, with most of his career spent at Metso and Steinert. He has extensive experience in various operations on a regional and global basis, as well as knowledge of major markets and developing countries in the recycling sector.
"Wendt has established a reputation as a market leader in North America, and I'm excited to be able to expand that leadership position internationally," said Law. "Being based not only in America, but also in Europe, is another step for the company to grow steadily and better serve its customers as they expect. Our customers around the world will now benefit from WENDT's in-depth knowledge of of crushers and non-crushers. manufacture of ferrous plants."