The Japanese company Lixil Corporation is aiming for 1,000 cr. sales in India over three years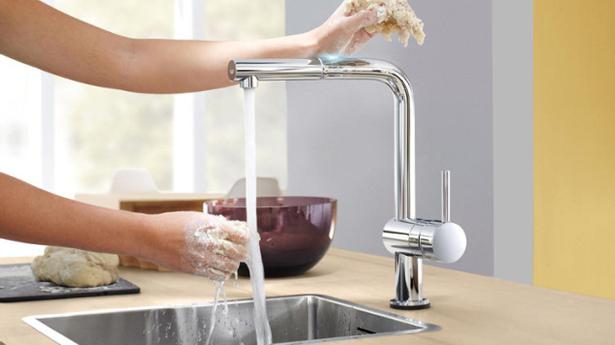 Housing materials and equipment maker says capacity of Vijayawada ceramics factory could be doubled to two million units

Housing materials and equipment maker says capacity of Vijayawada ceramics factory could be doubled to two million units

Japanese maker of building materials and housing equipment, Lixil Corporation, is targeting sales worth ₹1,000 crore in India over the next three years, a company official said on Saturday.
Lixil operates in India through its Grohe and American Standard brands.
For Lixil, India is one of the fastest growing markets after Japan, the United States and China and it would continue to invest here for its expansion, said Bobby Joseph, leader of Lixil Water Technology – India and subcontinent.
"There are a lot of investments coming, which we think will be for the next 5 and 10 years, ahead. It (India) is among the top four markets where Lixil is investing," Joseph told PTI.
India has the potential to be one of the biggest markets, he added.
Lixil is working on a long-term strategy for the Indian market, where it operates with Grohe brands in the luxury and high-end bathroom fittings segment and American Standard in the relatively smaller segment, Mr. Joseph said. .
For the fiscal year ended March 31, 2022, Lixil had grown by approximately 50%. For the first quarter (April-June) of the current fiscal year, it recorded growth of around 20 percent quarter-on-quarter, he added.
"Our investment and focus in building our distribution and retail has paid off. There was also pent-up demand in the sector," he said, adding that in terms of projects, the company needed to build a strong pipeline for the future.
Asked about expected growth for this financial year, Mr Joseph said demand was "sustainable" given retail demand and project pipelines. Either way, Lixil expects quarterly growth.
"We hope to reach a thousand crore [rupees] over the next three years," Mr. Joseph said.
As to where the investment would be used, Mr Joseph said Lixil has a ceramic factory in Vijayawada, Andhra Pradesh, which has a capacity of one million units and could be expanded to two million. units.
"We are also investing in the manufacture of tanks which will be put into service later this year," he said.
However, Mr. Joseph did not share any figures regarding Lixil's investment in the Indian market.
The company is also expanding the retail footprints of both brands. Currently, Grohe is available in 500 outlets, while American Standard is available in over 3,000 outlets.
Currently, Grohe has a larger share of Lixil's business in the Indian market, he added.
Lixil on Saturday introduced the Grohe Spa Rainshower Aqua range, with shower innovations that promise to turn the bathroom into a personal spa at home.