On 5 September 2018, the Minister for Finance and Public Expenditure and Reform published Ireland's Corporate Tax Roadmap. The roadmap details the corporate tax reform to date and sets out the next steps needed to implement the changes at EU level under the Anti-Tax Avoidance Directives ("ATAD"), the recommendations of the Review of Ireland's Corporation Tax Code presented by the independent expert Séamus Coffey in June 2017 (the "Coffee review") and the OECD's Base Erosion and Profit Shifting project ("BEPSThe roadmap also confirms the timelines for implementing these changes.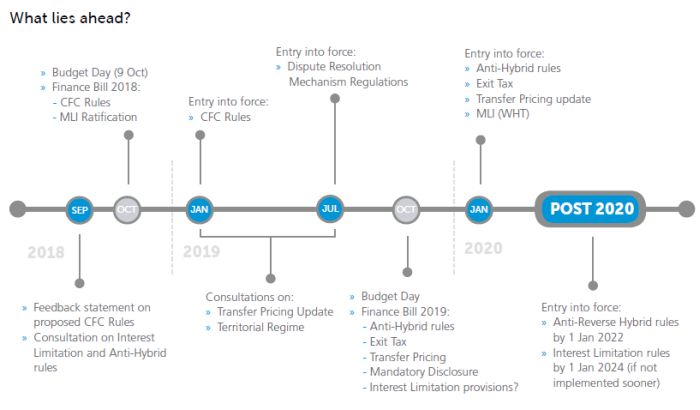 Click to view review
The content of this article is intended to provide a general guide on the subject. Specialist advice should be sought regarding your particular situation.