Greater Chennai Corporation: Greater Chennai Corporation hopes to mop up Rs 1,100 crore from property tax review | Chennai News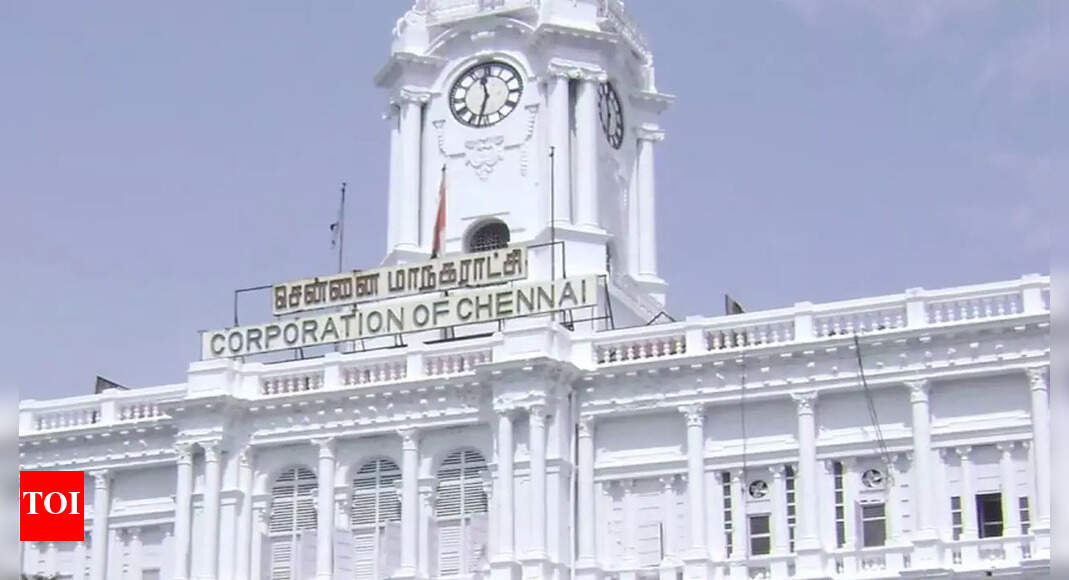 The Greater Chennai Corporation hopes to collect around 1,100 crore a year as property tax after the hike, compared to the 670 crore it has collected annually for the past ten years.
From 11 lakh houses in the city, including core and additional areas, the company's property tax target was about 850 crore per year, of which it collected about 670 crore. Now, the annual target will be 1,500 crore, of which the company expects to collect 1,100 crore. Officials said only 70% of people pay taxes on time. At present, the civic body has property tax arrears of around 300 crore. The annual net income of the company averages about 2,100 crores in the past few years. It will now increase.
The Deputy Commissioner for Revenue and Finance, Vishu Mahajan, said the tax hike will alleviate existing debts such as loans and pending payments, which stand at over 3,500 crores. "It will also fill the revenue gap so that outside sources such as grants can be used for capital construction," he said. The company collects taxes from 5,84,334 properties in the core areas – Tondiarpet, Royapuram, Thiru Vi Ka Nagar, Anna Nagar, Teynampet, Kodambakkam and Adyar.
Among them, 62% of the houses (3,64,643) are less than 1200 square feet, which will now pay an annual property tax ranging from 500 to 2000. Officials said this may not have much impact on groups at low income, as it is the commercial industries and homes over 1,800 square feet that face a larger increase.
KR Shanmugam, professor and director of the Madras School of Economics, said raising taxes was the right move. "We cannot keep taxes low while providing quality services. Revenue is important to local communities. People may find it difficult to accept a 150% hike because we have just come out of the pandemic," he said.
Harsha Koda, co-founder of the Federation of Residents' Associations of OMR, said that by differentiating taxes, the government has recognized that there is a difference in the infrastructure and facilities enjoyed by the city center and additional fields that are missing. "The price of diesel, petrol and cooking gas has already increased. Ordinary people will now find it difficult to pay higher taxes and rent," said S Kumara Raja, President of Annai Indira Nagar Residents Welfare Association, Velachery.