Benefit corporation law should be uniform across the United States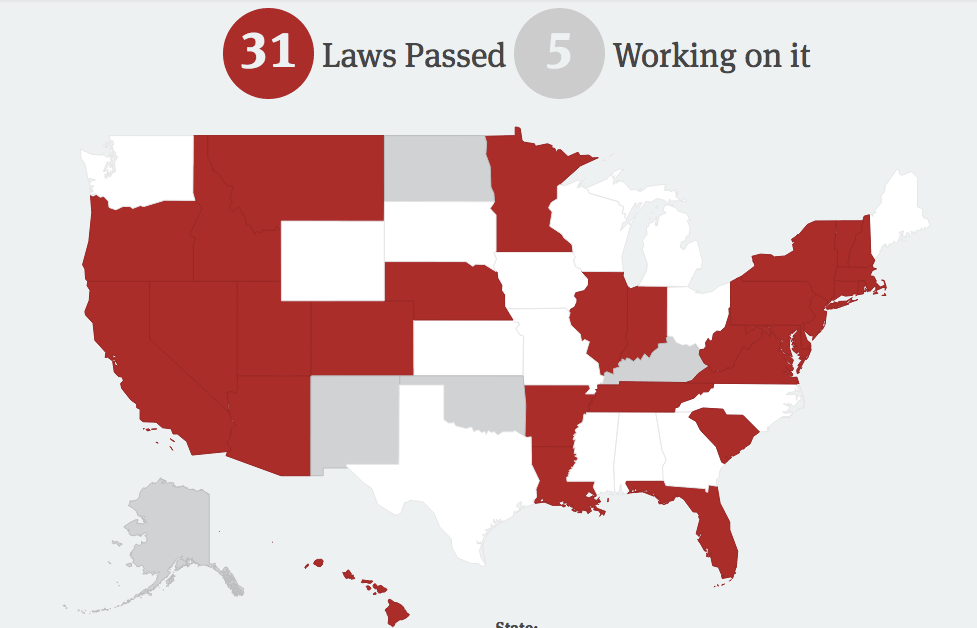 By Rebecca Hamburg
Benevolent societies, although still new, are a growing form of organizations across the United States that fall under the "fourth sector". In the United States, a charitable corporation is defined as a for-profit entity that also focuses on social benefits, or "doing well." Doing good can mean a variety of things: from adhering to ethical societal guidelines, to environmental standards in the workplace, to paid maternity leave. The goal of a charitable corporation is to have a positive impact on society, employees, the community at large and the environment.
April 2010 marked the passage of the first for-profit corporations law in the United States, in Maryland. Since then, 30 states and the District of Columbia have passed their own individual laws enacting benefit societies.
Although the progress is substantial, it can be improved; Currently, each state has its own rules, requirements, and guidelines for adopting and setting up a for-profit corporation. In fact, charitable societies would be much more successful if they were streamlined – the United States should have a uniform set of regulations for all charitable societies within this country.
New businesses and existing businesses can become for-profit corporations by incorporating for-profit wherever state law has been passed and/or by amending their existing government documents. Many, but not all, states are thus far following the guidelines for becoming a for-profit corporation prepared by the law firm Drinker Biddle & Reath, LLP. Additionally, the B Lab – a separate entity that certifies companies as B Corporations (meeting certain ethical and environmental guidelines) also has a model for becoming a for-profit corporation. But these models are neither simplified nor compulsory; States do not necessarily have to follow these predefined rules. It would be much more productive if there was a federal law to become a for-profit corporation that all states had to join. This would allow for communication across state borders and an easier ability for said businesses to grow.
How many companies and organizations do you think have offices in other cities, other states? Does the company you work for have more than one office? If the answer is yes, then your business's ability to become a for-profit corporation has become much more difficult. The company should also comply with both the laws of the state of the head office and the laws of all other states. More red tape, more paperwork, more difficulty in becoming a for-profit corporation.
This is why there should be uniform, federally recognized laws and guidelines for becoming a for-profit corporation – the same rules and regulations for every state. Not only would this improve the already existing system, but it would also act as an innovative platform for the whole "fourth sector" movement.
Image credit: B Lab, Benefitcorp.net
Rebecca Hamburg is a graduate student at the George Washington University Trachtenberg School of Public Policy and Public Administration. She is earning a certificate in nonprofit management and will graduate this spring. As part of her degree, she is particularly interested in the innovative and new organizations of the emerging "fourth sector"; specifically, Benefit Corporations, B Corps, and L3C (although she still doesn't understand what those are). She currently works at a political media consulting firm in Washington DC, whose clients are often nonprofit organizations; she hopes/intends to apply her academic learning to the real world.